The main aim of the Ballito Dolphin's recently launched corporate membership is to take sport to all communities.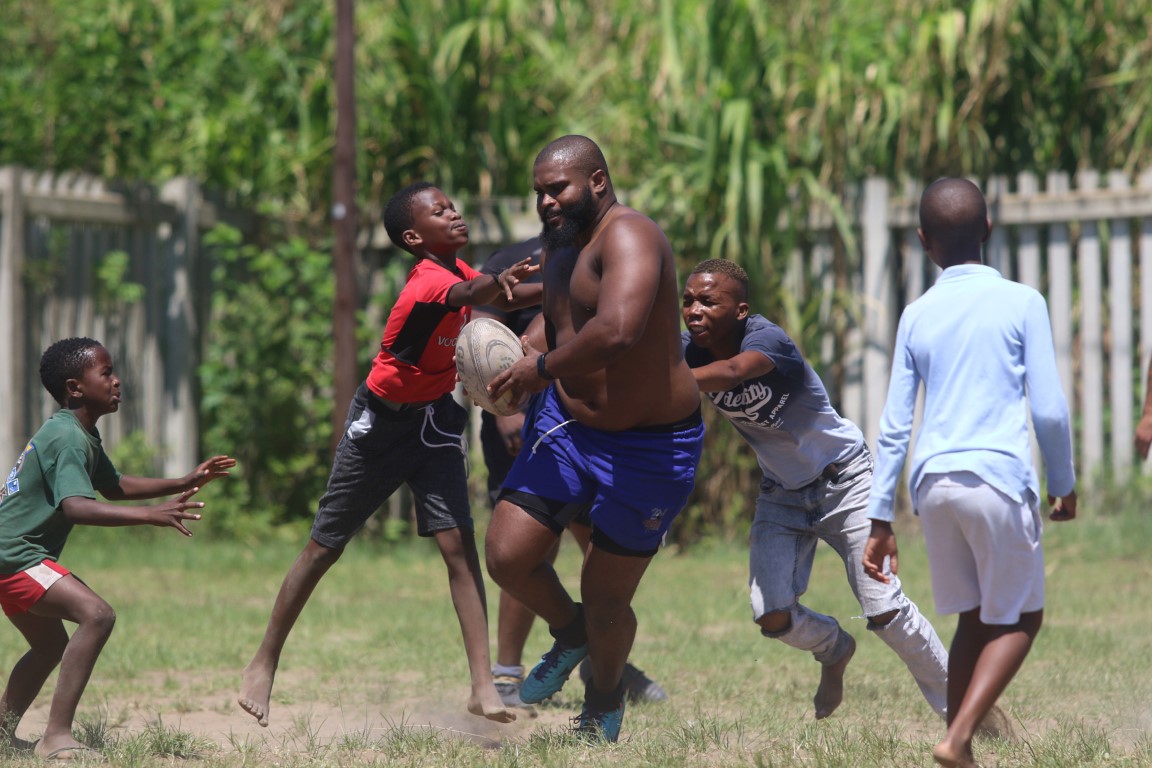 Scoring tries and making tackles are not all the Ballito Dolphins Rugby club is focusing on this year.
In an effort to spread the love of rugby, the Dolphins rugby players ventured out to Shaka's Head this weekend – ball in hand and ready for action, as they played and interacted with young local sports fanatics.
The excursion was in conjunction with the launch of their corporate membership drive.
"We are planning on returning to Shaka's Head, as well as visiting Shakaskraal, Groutville and Tongaat over the coming weeks," said vice chairman Mark Svenningsen.
"This is really to expose rugby to our previously disadvantaged and traditionally non-rugby playing communities."
"Not only does sport have the power to unite but competitive sport, we believe, should be as much a part of the educational experience as maths and geography."
The main aim of the corporate membership is to take sport to all communities, and businesses and members of the community are called to get on board.
"All local companies employ people, many of whom live in previously disadvantaged areas where there is little or no structured sport," said Svenningsen, who hopes that enough businesses will sign up to make the program sustainable.
"We implore those of you who have staff transport to help your employee, or their family member, in getting to and from practice."
All age groups, from U7 to open (adults) are welcome.
The Dolphins will also offer soccer coaching and training as part of the initiative.
"We as the privileged few who have been lucky enough to play sport growing up, sometimes forget that it was indeed a privilege to play sport, and our mission is simply to provide this healthy opportunity to a few more."
For corporate membership fees, email info@ballitodolphinsrugby.co.za.